Do you have a Greenwood home for sale and are unsure about pricing? Here's some good news to consider. 
CoreLogic's latest Equity Report revealed that 92% of all mortgaged properties are now in a positive equity situation, while 74% now actually have significant equity (defined as more than 20%)! The report also revealed that 268,000 households regained equity in the first quarter of 2016 and are no longer under water. If you are considering placing your home for sale in Greenwood, and want to see how much positive equity YOU have-give us a call. We'll give you the selling facts and help you on your next purchase...with total transparency! All fees explained and no surprises waiting when we get to the closing table.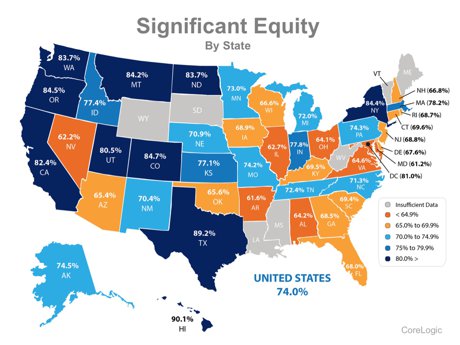 Anand Nallathambi, President & CEO of CoreLogic, had this to say:
"More than 1 million homeowners have escaped the negative equity trap over the past year. We expect this positive trend to continue over the balance of 2016 and into next year as home prices continue to rise."  
Bottom Line--If you are one of the many Americans who are unsure of how much equity you have in your home, don't let that be the reason you fail to move on to your dream home this year!